December 14, 2021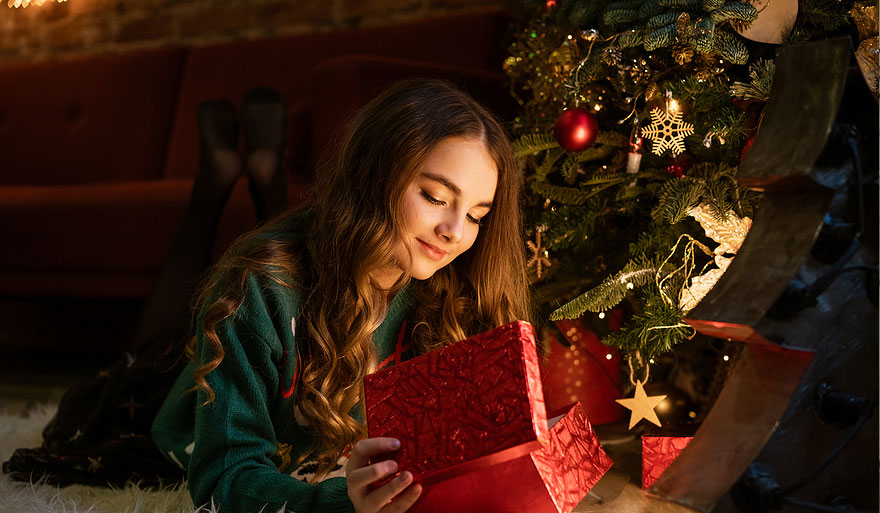 With less than 2 weeks to go until Christmas, you may have crossed most of the names off your gifts' list.
However, there may still be one or two people left whom you need to find something special for this year.
We've got you covered - here is a list of 12 jewellery gift ideas for her and as you may have gone through a lot of your shopping budget by now, all of these pieces cost less than €100!
Rope Circle Sterling Silver & Gold-plated Pendant - a free hanging circle, beautifully textured like a rope and approx 2mm thick, on a delicate chain. Handmade in Dublin in sterling silver and hard plated in 18ct yellow gold. €98
Silver Lace Leaf Sterling Silver Stud Earrings - patterns made by leaves on a city street find an echo here in these studs earrings. Hallmarked in Dublin. €68
The Wildlife Bee Pendant - gold-plated & silver pendant on a 16" silver snake chain. A unique charm pendant. €60
Mezzoforte Wine Red Aluminium Stud Earrings - mezzoforte (meaning 'moderately loud') is a jewellery collection inspired by music. Anodised aluminium with sterling silver pin & scroll. €65
Freeform Gold-plated Jade Disc Bracelet - This dainty bracelet features a freeform disc strung with fine gold-filled chain and jade coated Swarovski crystal pearls. €50
Le Chéile Silver Linked Bracelet - this dainty linked pendant symbolises the close relationship a person has with a special person. This link is a bond so special and so strong that nothing could break it. €80
By the Light of the Moon Gold & Silver Find your Way Stud Earrings - simple yet distinctive, these handmade stud earrings with a heart of gold are perfect for everyday wear, and coordinate beautifully with other pieces from the same collection. €75
BLOCK Cube Silver Bangle - Elegant oval bangle with BLOCK detail. The cube is 3mm squared and set off centre. €75
Sail Away Gold & Silver Pendant - a day at the sea in West Cork inspired this striking pendant. The iconic shape of a sail at sea became a beautiful contemporary pendant, perfect for anyone who's ever gazed out to sea. €99
Art Deco Gold-plated Drop Earrings - the classic lines of Art Deco in gold vermeil earrings which have stud post backs. €78
Unicorn Sterling Silver Drop Earrings - beautiful hand crafted, curved drop earrings. A delicate piece suitable for both day and night. €75
Pearl Nugget Drop Earrings - Ever so wearable classic pearl nugget drop earrings on a gold-filled ball stud. Swarovski crystal baroque pearl nuggets. €45
Still unsure which gift would make the perfect present this Christmas? In that case, give the gift of choice with an online store voucher and alloqing them their own selection!
---