January 06, 2022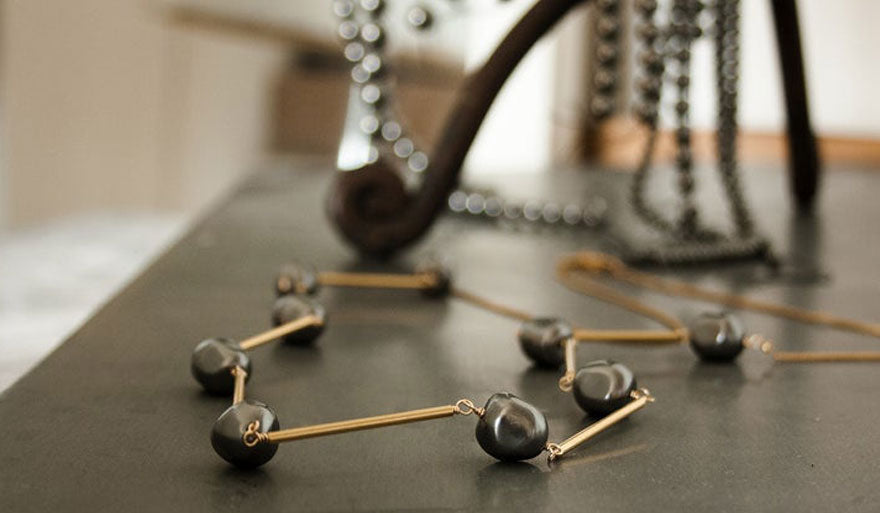 Vivien Walsh is one of Ireland's leading jewellery designers whose career started by accident in the late 1980's.
She was captivated by the small bead shops in London where she was living at the time and began experimenting with what was to turn into a fully fledged career.
On returning to Ireland she launched her first jewellery collection and went on to work with many prominent retailers both at home in Ireland and throughout the world.
Each piece of Vivien's jewellery is created by hand in her Killiney studio using artisan techniques perfected over the years and which she combines with contemporary style.
Vivien's jewellery designs are typically light and easy to wear with a subtle sophistication complementing and enhancing the wearer. Her contemporary fashion jewellery has featured on the pages of the fashion glossies both at home and abroad - and we are delighted to carry a selection from Vivien's collections on our store!
---