April 27, 2018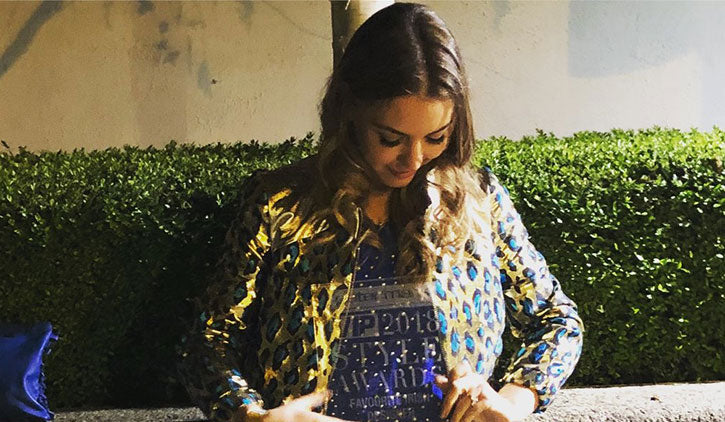 "Sometime things happen when you least expect them. Friday night was one of those. Nominated for Best Irish Designer at the Peter Mark VIP Style Awards, I attended as I do every year, thinking it could never be Manley. This year was different, this year I walked away with the award.
"Today I'm filled with pride for what Manley has achieved and I'm filled with excitement for what has yet to come. Most of all I'm filled with love and gratitude for everyone who has supported me along the way. To you, our dedicated Manley fans, Manley is nothing without you. I hope I continue to create collections that you love and pieces that you make memories in."
A few hours before...
Not long before...
Not longer after...
A few hours after... ;-)
"Manley began seven years ago in an apartment in London where I slowly created our first collection in the spare time I had between a full time internship with Alexander McQueen and working 40 hours a week in a restaurant to pay the bills. I worked my back side off and I loved every second of it.
"The decision to move back home to Ireland to really make a go of Manley was an easy one. I wanted to be around family and friends who could support me while I embarked on starting up and running my own business, and they did just that.
---