November 14, 2016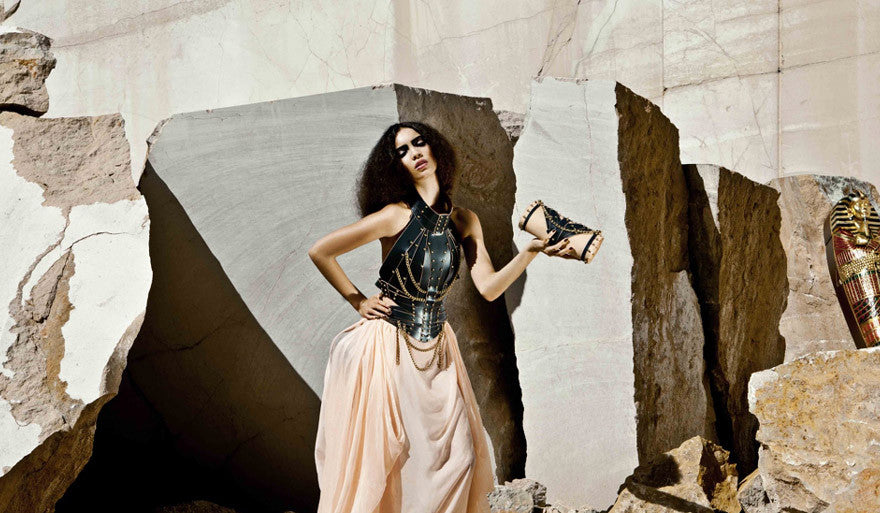 New works by 20 of Ireland's most dynamic emerging creatives will be displayed in Shape the Future, a new exhibition exploring how craft and design shape our cultural identity.
Curated by Angela O'Kelly, the exhibition will be officially opened at the National Craft Gallery, Kilkenny on Friday, 18 November at 7pm by Professor Willie Donnelly, President of Waterford Institute of Technology, with a curator's talk at 6pm.
Running until 5 February 2017, the exhibition has been organised as part of the marking of the centenary of the 1916 Rising under the Cultural Expression strand and has been supported by Kilkenny County Council as part of The Kilkenny 2016 Centenary Plan.
In a year when Ireland's sense of cultural identity and the importance of it are heightened, Shape the Future seeks to explore the relationship between craft, design and culture, and how they relate to and shape each other. The designers were invited to create new pieces inspired by their cultural surroundings, and the featured works push boundaries of artifact construction and material manipulation. They cover a wide range of disciplines and approaches across fashion, jewellery, accessories, textiles, furniture, product, glass, ceramics and leather.
Praise Collection - Building on Praise
SS16 Remembrance - The Nude Collection
AW16/17 Victorian Tweed Ruffle Collar
Latch earrings
Angela O'Kelly, exhibition curator, said: "Irish designer-makers are growing with confidence, adapting traditional techniques and combining them with new materials and processes to create unique works. Key themes to have emerged in this exhibition include the influence and respect of the Irish environment, the relationship between nature and the modern world, the emotion of heritage, and craft as a means of communication. I would like to thank all of the designers for their contribution to the collection – their deep engagement with materials and processes, creativity and generosity."
The 20 designers and makers participating in the exhibition are: Cillian Ó Súilleabháin; Gail F. Mahon; Jackie Maurer; Jaki Coffey; Jennifer Slattery; Karen Donnellan; Kate Murtagh Sheridan; Kate O'Kelly; Lisa Ryder; Lorna Boyle; Natalie B Coleman; Owen Quinlan; Pierce Healy; Print Block; Sam Hamilton; Siofra Caherty; Snug; Superfolk; Suzanne Rogers; and Úna Burke.
---